EMPLOYMENT
Thank you for your interest in the International School of Nanshan Shenzhen. We are actively searching for colleagues to join us for the 2022-2023 school year and beyond. All interested candidates who are qualified for a listed opening should apply using the buttons below.
ISNS is looking for caring individuals who are highly committed to guiding students through life's journey of personal and academic growth.  We desire teachers who are passionate about what they teach.  ISNS teachers must be collaborative, creative and open-minded.  We seek teachers who understand proven educational practices and those who are willing to exploring cutting edge ideas.  ISNS teachers must utilize an inquiry-based approach to learning that is student-driven.  
All applicants must hold a bachelor's degree and full teacher certification or license from an English speaking country, with the exception of those applying to teach French and Mandarin Chinese.  Prior IB training and experience is preferred.
ISNS has a stringent Child Protection Policy in place.  All candidates for a teaching position at ISNS must submit to a criminal background check.  A minimum of three references must be provided, including one from a recent supervisor.  Security cameras are in operation throughout the school and classrooms.  All classrooms are open to clear view from the corridors.  Frequent classroom observations are conducted by peers and administration.
Openings for the 2022-2023 School Year
ISNS is seeking the following positions:
Questions may be referred to the ISNS Head of School, David Swanson, at: david.swanson@isnsz.com.
---
Note:  ISNS cannot support children of faculty who have significant special needs.  Enrollment of faculty children is dependent upon the child's ability to be successful in the academic program.
---
ISNS is committed to creating a safe and inclusive school environment for all community members and does not discriminate on the basis of gender identity, sexual orientation, race, ethnicity, etc.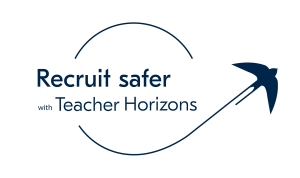 ---